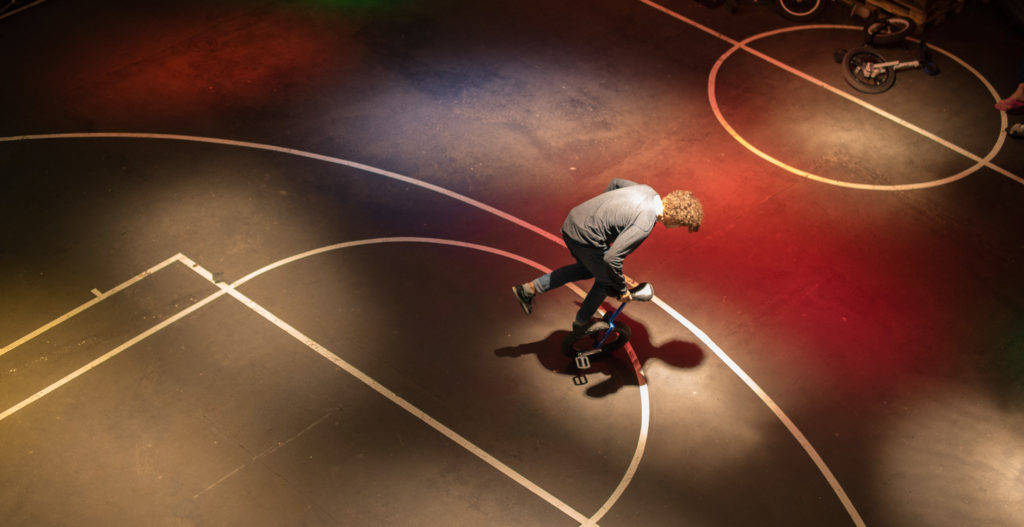 Flatland ist ein freestyle Stil, indem der perfekte Ausgleich zwischen Figuren, Stil und Regelmässigkeit gefunden werden sollte. Es geschieht auf einer weichen ebenen Fläche ohne jedes Hindernis, alos keine Rampe, keine Sprünge oder Schienen.- der Fahrer muss seine Kreativität beweisen. Der Wettkampf beginnt mit einem Vorspiel von einer Minute, in dem die Teilnehmer nach verschiedenen Kriterien bewertet werden, man will das Schwierigjkeitsgrad und die Vielfalt der Figuren festestellen; der Stil wird bewertet, die Kreativität, die Flüssigkeit und die Ausdauer. nach dieser Vorspielminute werden zwischen 8 und 16 der Fahrer mit den meisten Punkten für die Finale ausgesucht. Es werden Paare gebildet, in dem ein Teilnehmer gegen einen zweiten kämpft.
The most common wheel size for Flatland is 19", however more and more riders favour 20" unicycles. Riders usually use fat tires and short(er) cranks to allow themselves to have more flow in their riding. Square-crown frames are favoured as they support coast, scuff-coast and stand up wheel walk tricks better than round-crown frames.
The Flatland competitions will be held in L'Anneau de Vitesse, which will be the Center for Unicon. It is an outdoor speed skating ring which hosted the speed skating events for the 1968 Winter Olympics. Now we will exchange blades for wheels and fill the arena with excitement!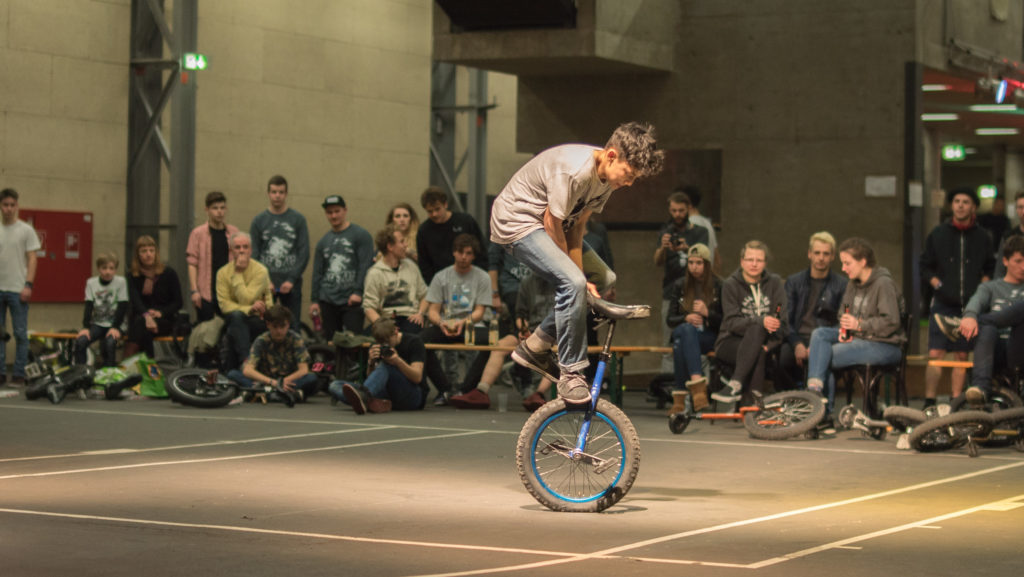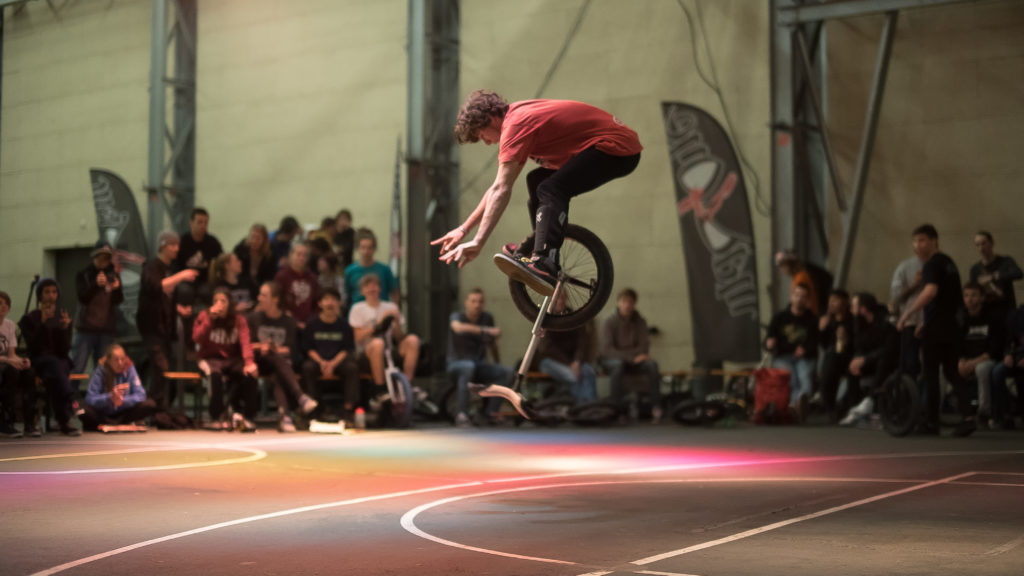 Mandatory protections