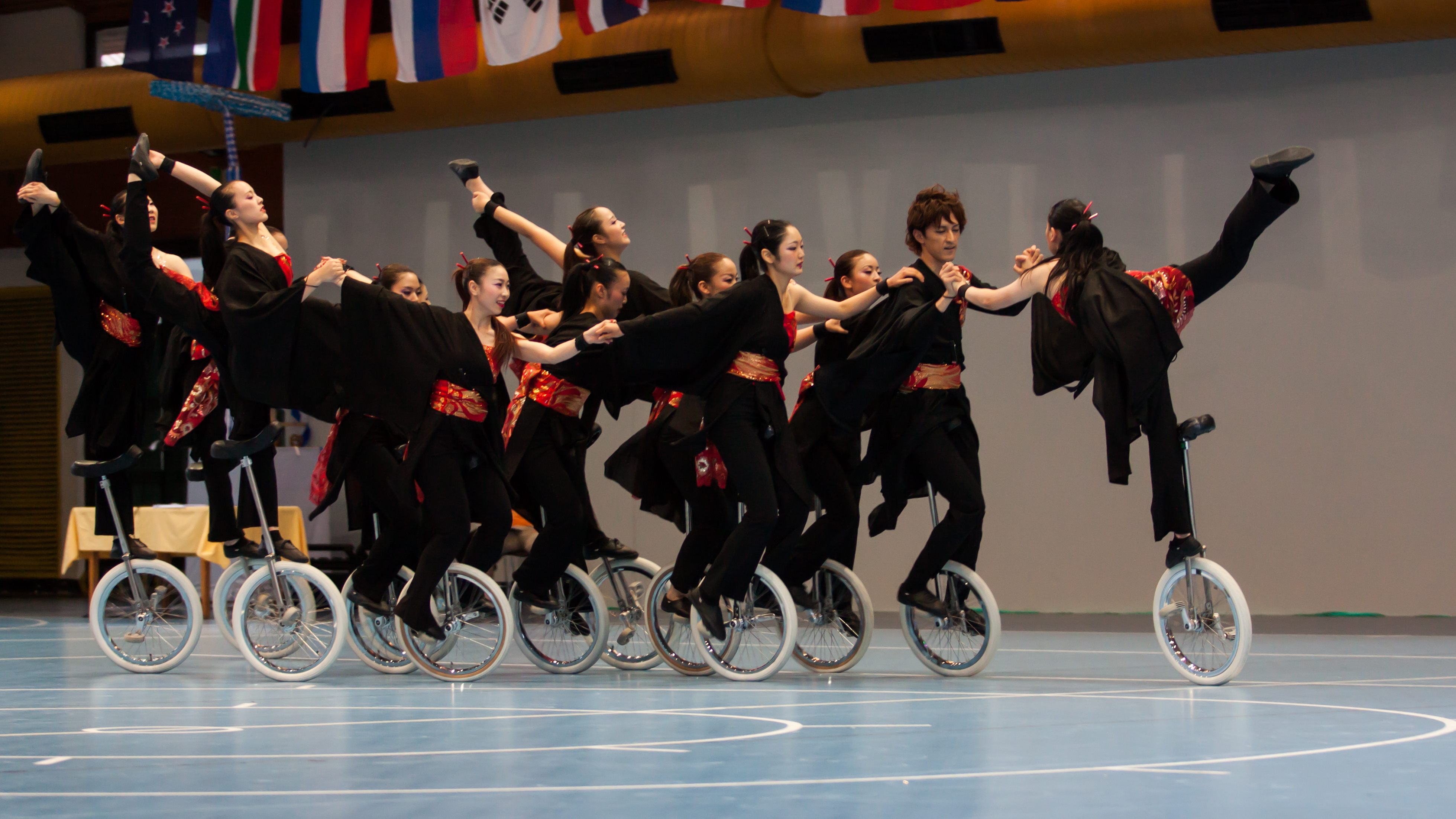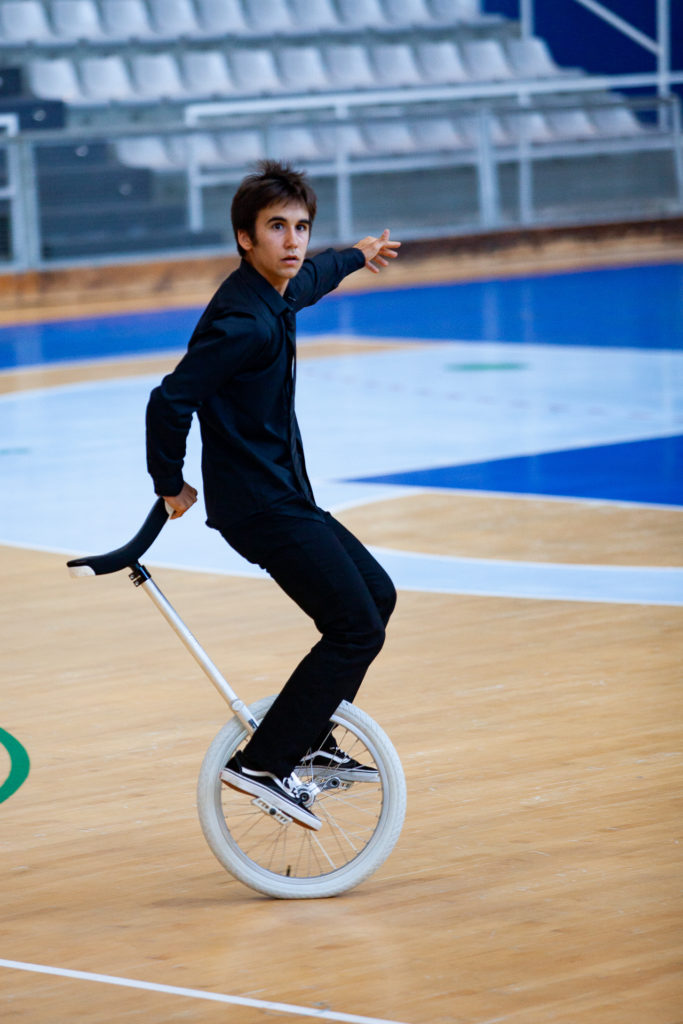 Freestyle gathers four different competitions:
Individual freestyle
Pair freestyle
Group freestyle
X-Style
In Artistic Freestyle, riders perform to music, with costumes, props and any kinds of unicycles. Riders are judged not only on skill, but also on how well they entertain and put on a show. There are Individual, Pair, and Group Freestyle events. Small Group Freestyle has 3-8 riders and Large Group Freestyle has 9 or more riders.
X-Style is an event for riders to show off their most difficult skills. Riders can show their own style with creativity and ingenuity. The competitors are judged solely on the skills that they complete. Performance and falls do not count like in other freestyle competitions.
Please note: Individual freestyle and pair freestyle registrations are limited by country. Each country will be allowed 30 Age Group Pairs, 30 Age Group Male Individual and 30 Age group Female Individual routines. Contact your federation if you are not sure you can register.
Deadline to register for freestyle events is 6-June-2022.
Freestyle events will be held at Halle Clémenceau. The hall is quite large and may be divided into multiple sections, with a portion for competitors to practice, during some competitions. The full gym floor will be used during the Jr. Expert, Expert, and Group competitions and there will be no other riders on the floor at these times. The riding surface of the hall is Taraflex, a rubber surface with a small amount of flex.
There will also be a freestyle practice gym available at Gymnase Léon Jouhaux, about 1.5km from Halle Clémenceau. The available hours for this location are not finalized at this time.