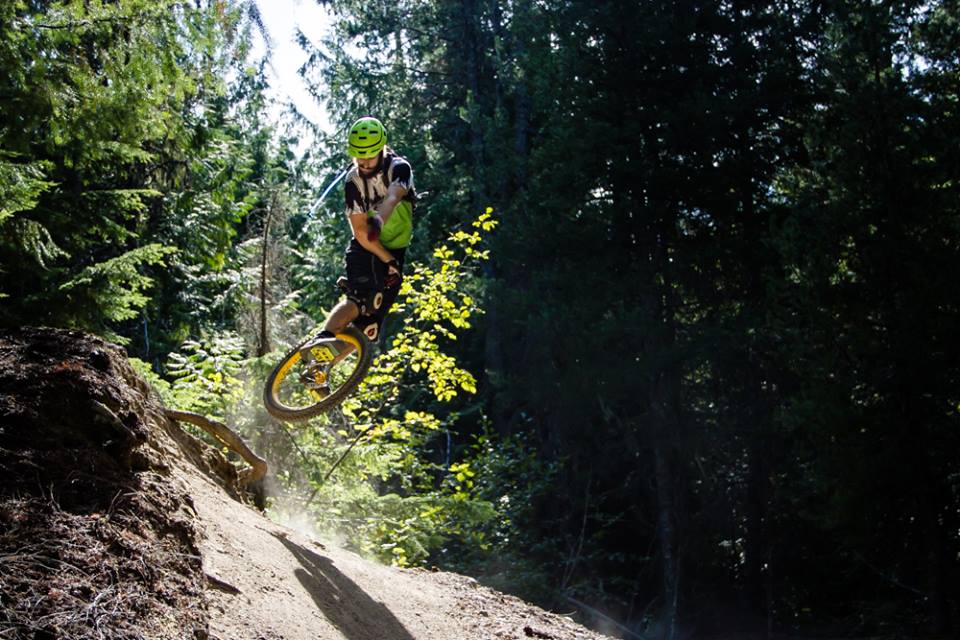 Muni stands for "Mountain Unicycling". It's all about riding on rugged paths.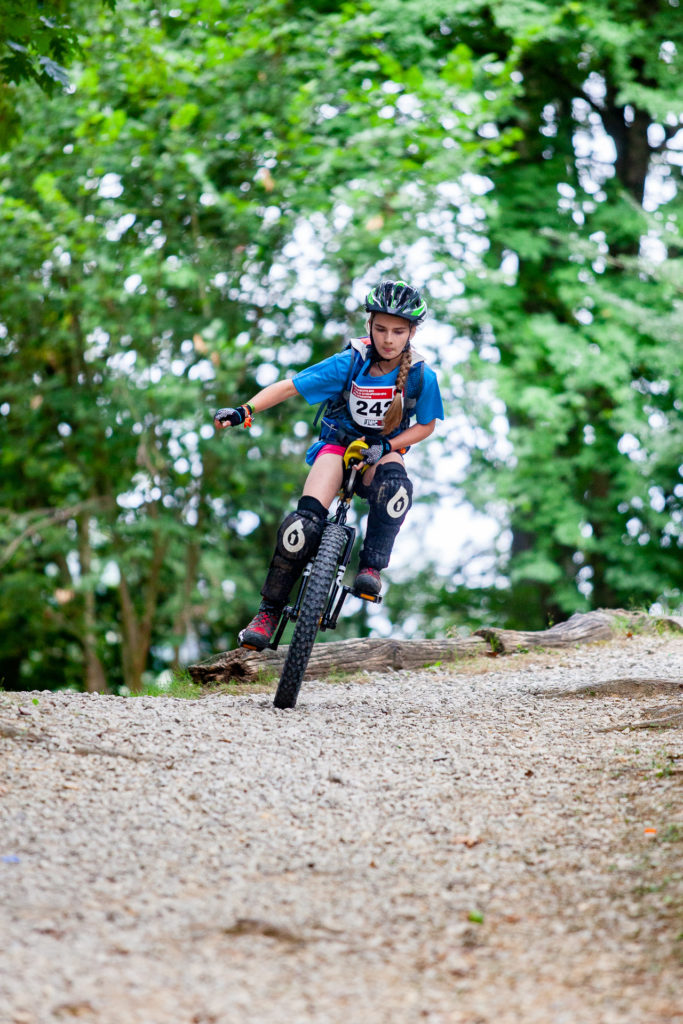 Muni gathers four different competitions:
The first three of them are off-road races where multiple waves of unicyclists try to cross the finish lines within the fastest time.
During the downhill race, riders have to ride a downslope of high difficulty. During the uphill race, they have to ride an upslope of high difficulty. Cross country is a mix of downhill and uphill where slopes are of moderate difficulty.
Cyclocross is unlike the three lasts: artificial obstacles are laid on the circuit and riders have to overcome them, should they unmount to run. The winner is the one who has completed the most laps within the given time.
mandatory protections
Closed shoes,
Knee pads,
Gloves or wrist guards,
Helmet / Shin guards,
Elbow pads
Ankle guards encouraged