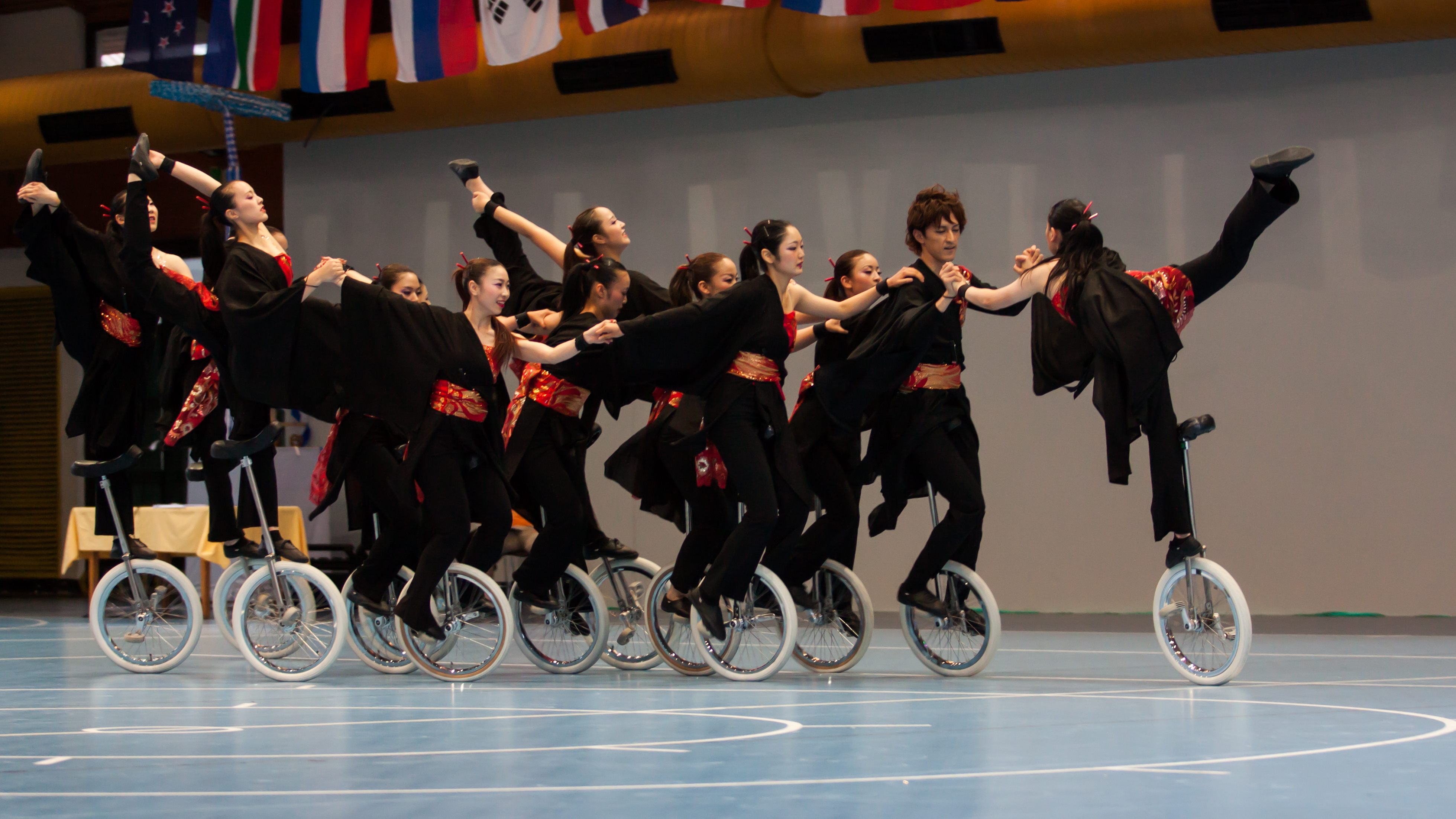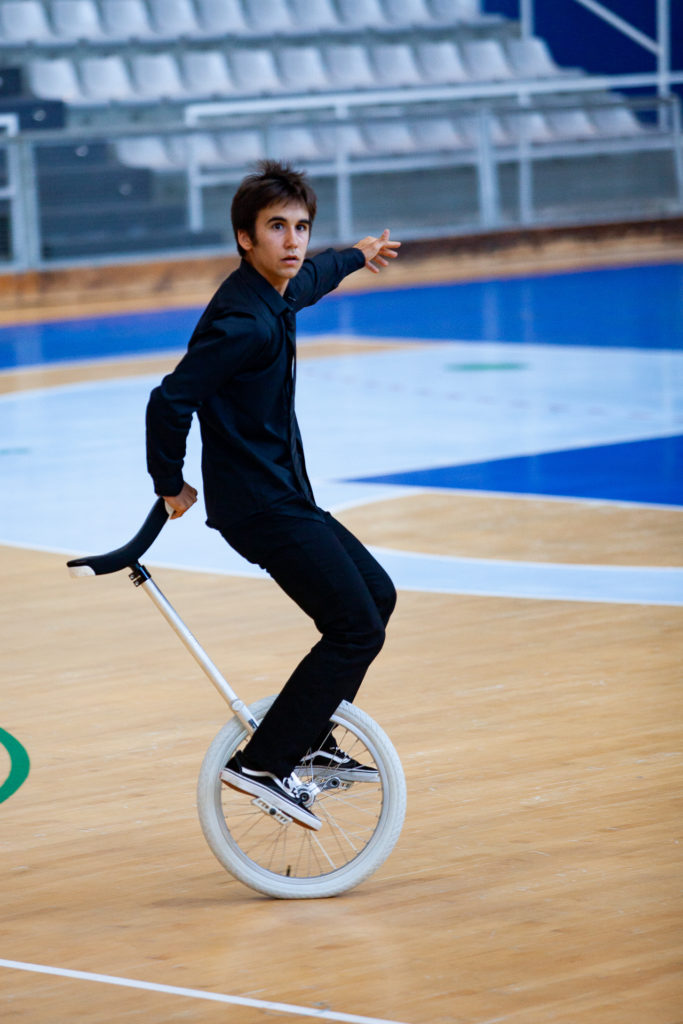 Freestyle gathers four different competitions:
Individual freestyle
Pair freestyle
Group freestyle
X-Style
The first three of them aim to demonstrate links and combinations of various freestyle tricks in a choreography with music and costumes. The winner is the one who accumulates the most points from the jury. Group freestyle features groups with three or more unicyclists.
X-Style is an event for freestyle/flatland riders to show off their best and favourite skills in a fair competition. It aims to be amazing to watch for the audience while being challenging and fun for the competitors.
Be careful! Individual freestyle and pair freestyle registrations are limited by country. Each country will be allowed 30 Age Group Pairs, 30 Age Group Male Individual and 30 Age group Female Individual routines. Contact your federation if you are not sure you can register.