August 2, track junior, individual freestyle senior, hockey B & C, basketball B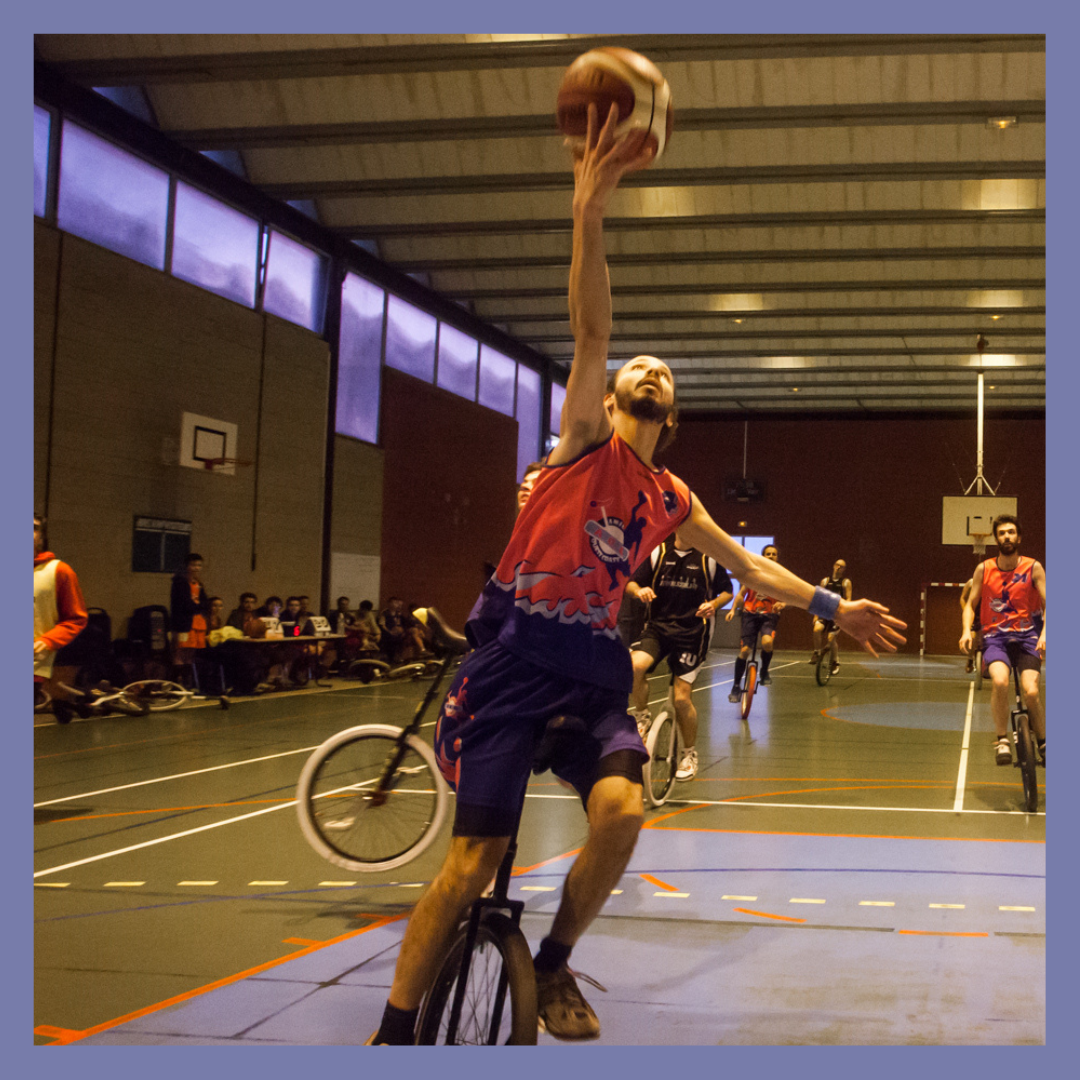 Track junior (0-14 years old)
8am to 5pm
Location: Bachelard stadium
100m, 50m one foot, 30m wheel walk
Please note, due to the nature of track events, we cannot provide an exact time for each race. Instead, events will continue to run back to back. Please arrive in plenty of time for each race. Previsional schedule / 地図
You can find start lists here: 100 m / 50 m 1 pied / 30 m wheel walk
We are still missing volunteers.
Sign-up here: https://www.signupgenius.com/go/8050b4aa8aa29aaf58-unicon7
IUF slalom
8am to 7:30pm, show up when you want
Location: Bachelard stadium
Coasting
5pm to 8pm, show up when you want
Location: stade Bachelard
The foodtent "La tribu du Cru" will be there at lunch and in the evening.
Hockey B & C
Hockey tournament B & C (see specific email for more information)
8am to 3pm B tournament
3pm to 7pm C tournament
Location: Aristide Bergès Gym
The Momo Mia foodtruck will be there for your lunch.
Basketball B
8am to 7pm
B tournament at Jean-Philippe Motte gym.
Senior individual Freestyle
8am to 6pm Age groups (see specific freestyle email or click on event in schedule for exact time)
6:30pm to 11pm Expert
Location: Halle Clémenceau
You can find start lists here: https://unicon2020.reg.unicycling-software.com/en/results
We are still missing volunteers.
Sign-up here: https://www.signupgenius.com/go/8050b4aa8aa29aaf58-unicon2
Raffle
During expert freestyle tomorrow night, will take place our second raffle to find out the winners of our gifts! You can still buy tickets.
Closing Ceremony/Open Stage
If you would like to present a performance of up to 10 minutes at the closing ceremony, please send your proposal by email to nicolasboucand@gmail.com .