Health information to compete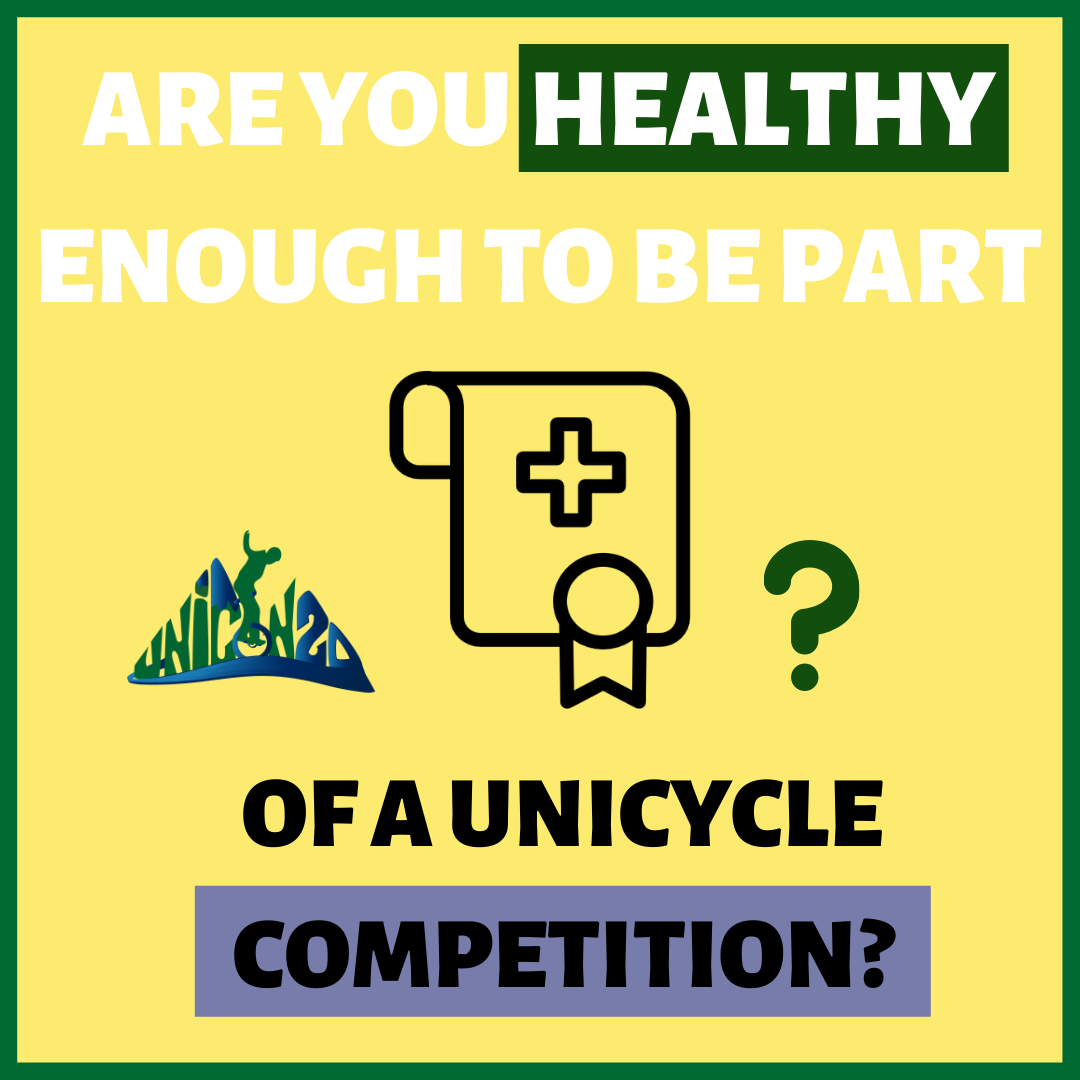 Dear Unicon competitor,
To attend Unicon 20, you will be asked to justify that you are healthy enough to be part of a unicycle competition. French law makes it mandatory, without that, you will not be able to be part of the competitions. Please note that the law has slightly changed between 2020 and 2022.

For competitors over 18 years old the 26th of July 2022: you will need to upload on the registration website a medical certificate signed by your doctor. Please find our models here: https://www.unicon20.fr/health/medical-certificate/
For competitors under 18 the 26th of July 2022: you will need to fill out our medical questionnaire, and check the boxes that attest that you answered "NO" to all questions. If you answered "YES" to at least one question, you will need a medical certificate. Please find the questionnaire here: https://www.unicon20.fr/questionnaire-under-18/.
If you have already provided a medical certificate, that's fine, you don't need to fill the questionnaire.
Riders already members of UNSLL (french federation) just need to upload a picture of their member card instead of the medical certificate.
NB : The UNSLL license is therefore mandatory ONLY for competitors who have finalized their registration.