Unicon 20, an environmentally-friendly event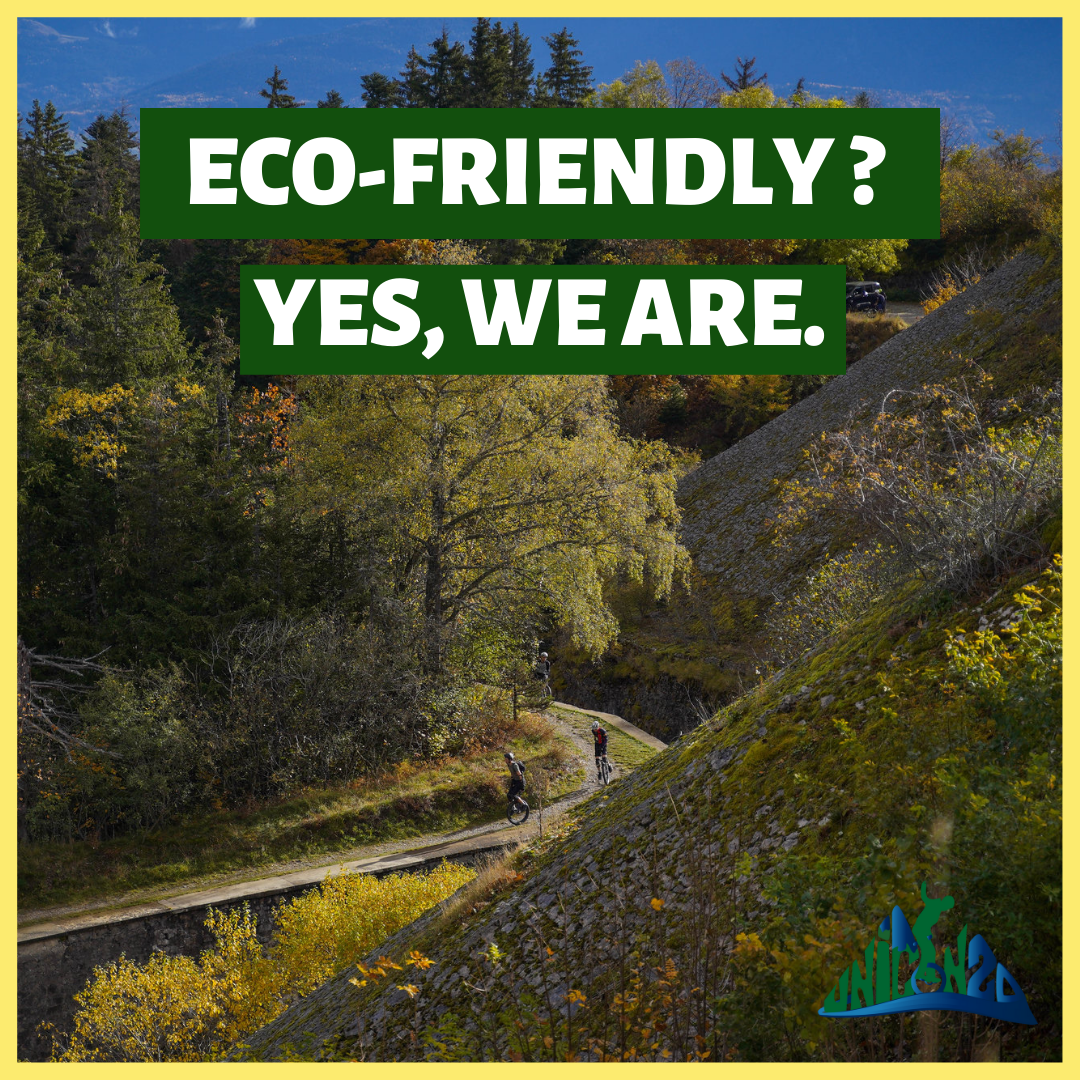 Unicyclists are pretty eco-friendly, aren't they? We would like to hope so. However, like any international sports event, Unicon generates a poor carbon footprint (especially because of the travel involved). To limit the environmental impact of the event and to meet its environmental, social and economic commitment values, we have decided to make Unicon 20 a truly eco-event!
Unicon 20 as an eco-event…
What does this commitment to sustainable development consist of in concrete terms? We have worked on different themes such as
mobility (obtaining free public transport in Grenoble for participants)
waste management (limiting the use and distribution of single-use plastic objects, setting up water fountains and recycling garbage cans)
food (collaboration with eco-responsible food trucks, vegetarian options, local and seasonal products)
awareness of the stakeholders (organizers, employees, participants) about sustainable development issues
This commitment has been recognized and rewarded by three labels:
the Grenoble, capitale verte européenne 2022 program (english: Grenoble, European Green Capital 2022)
the Ecofest label, created by the ImpAct association of Grenoble Ecole de Management (GEM)
the Sport s'engage, awarded by the CNOSF jury
To find out about all the actions implemented, go to the label website or to the Grenoble, a green capital page.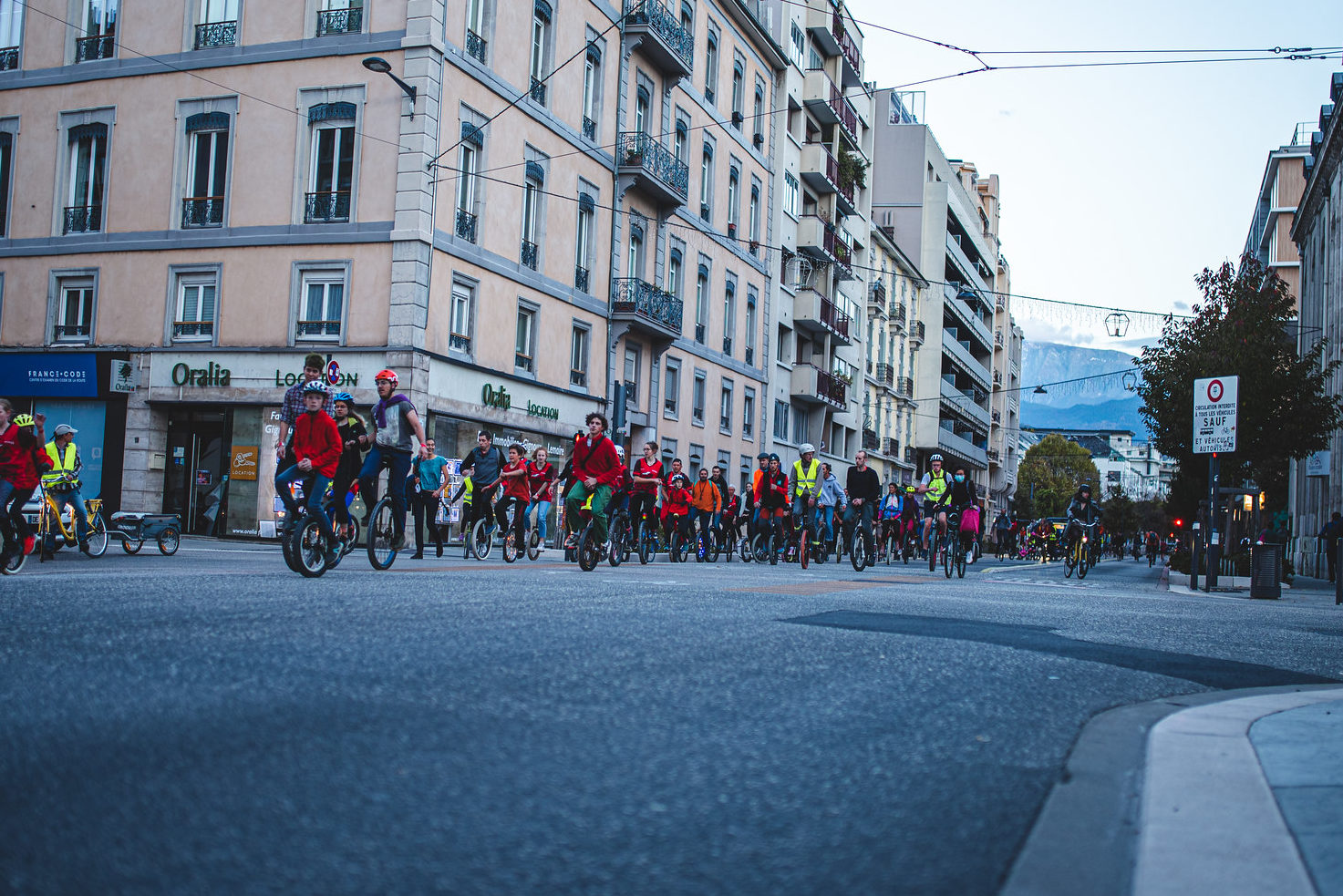 … for eco-responsible participants!
The organizing team is motivated to make Unicon a responsible event. But for these efforts to bear fruit, we need you. How can you become true eco-participants? Here are some ideas suggested by our Green Team to get you started:
Opt for gentle mobility: ride a unicycle or take advantage of free public transportation throughout the Grenoble area. Traffic is often dense in Grenoble and parking complicated, it is sometimes faster to go to a competition by unicycle than by car, and then, it will serve you as a warm-up, right? For competitions far from your accommodation, opt for carpooling with other participants.
Forget the plastic water bottles, you can fill your reusable water bottle anytime during the event.
During your meals, or when shopping, avoid single-use objects, think of their reusable equivalents (cutlery, eco-cup, jars, containers, bags, etc…). Support food trucks or businesses committed to zero waste, or buy in bulk.
Choose local, seasonal foods, produced without chemical inputs and without packaging. Limit your consumption of animal products and think about vegetable proteins (yes, yes, this is even true for the great athletes that you are).
Recycle your waste: it seems obvious at home, right? Well, you can use the recycling garbage cans present at the event as well. Glass, cardboard, plastic… find out more about the local sorting instructions on the Grenoble metropolis website.
Unicon is committed to taking action, but each participant can also act at his/her own level to give a strong signal for future generations and the future of the unicycle. So it's up to you!